Saturday, May 21, 2022 @ 4 PM
A Live Event!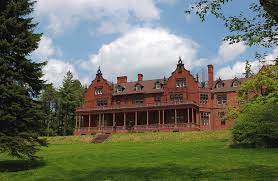 Join us for a Saturday-afternoon screening of Gatsby in Connecticut at the magnificent Ventfort Hall. The historic Jacobean-style mansion was the former home of Sarah Morgan, JP Morgan's sister. Make sure to come early to take a tour of the renowned mansion, splendid grounds and gilded age museum. After the screening there will be a discussion about the making of the documentary as well as a Q&A session.
This is a live event, not virtual!