Gatsby in Connecticut develops in poignant detail the story of F. Scott and Zelda Fitzgerald's wild summer of 1920.
The New Yorker
Selected one of the Best Movies of the Year by The New Yorker
Seven years in the making, now available in the US and Canada on iTunes and a multitude of other digital platforms and cable video on demand.
Now Booking Private Screenings
Book Clubs, organizations, classrooms, from the Princeton Club to local libraries, you too can book a private screening featuring discussions with the director and other scholars. In Person Screenings of the full film. Virtual Presentations with Clips. More Info Here.
Selected by 17 Domestic and International Film Festivals
Although most film festivals went sideways in 2020, we were selected by these national and international festivals, winning Best New England film at the Mystic Film Festival, and making the finals in the UK's Ramsgate International Film & TV Festival: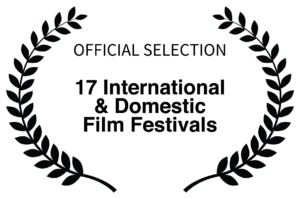 DVD with Bonus Material
The official DVD with bonus material including interviews with Sam Waterston, Keir Dullea and Scott and Zelda's granddaughter, Bobbie Lanahan, is now available at various retailers on-line including Amazon and Best Buy.